Colonia del Sacramento
Colonia is a 1hour fast ferry from Buenos Aires. The Portuguese founded Colonia in 1680 in order to smuggle goods across the Ri­o de la Plata into Buenos Aires. It's quite a small town with a population of around 24,000.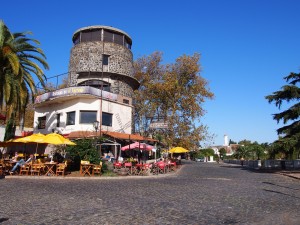 The old part of town is super cute with its cobblestone streets and narrow alley ways. You really only need an hour or two to explore fully, but it's incredibly pleasant. It's particularly lovely to sit by the waterside and enjoy a lazy lunch.
By the water is also a fantastic spot to watch the sun set over Buenos Aires. A group of us enjoyed a glass of wine and the sunset. It was such a brilliant way to end the day.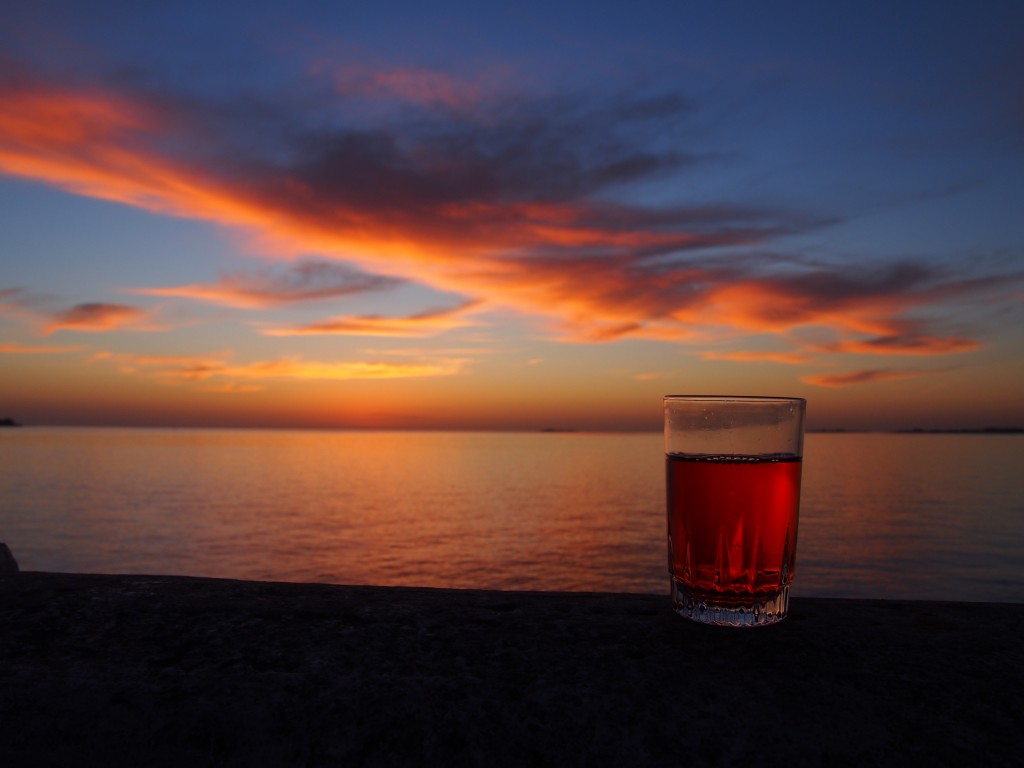 Montevideo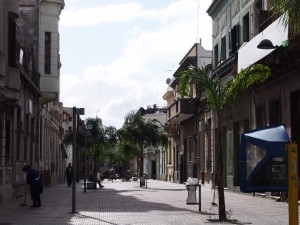 Montevideo is the capital city of Uruguay, it's quite a bit bigger than Colonia.
The newer part of town really feels like any other big city. The old part of town is quite a bit cuter and has cobbled streets.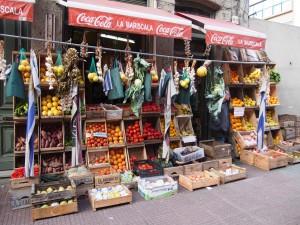 The Mercado del Puerto was a great spot to stop for lunch as it had some amazing food. Something I appreciated was that if you say at the bar, rather than a table, you didn't have to pay the extra table service cost (cubiertos), which you get charged everywhere else.
The local drink in Uruguay is Medio y Medio (half and half), a mix of white wine and sparking white wine. It's a little on the sweet side, but otherwise delicious; a great accompaniment to any meal.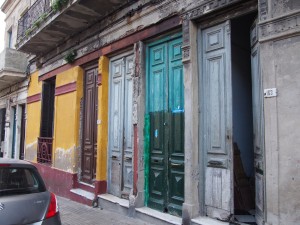 Wandering the streets of the old town you can see some lovely older houses, some brightly painted doors and the occasional piece of street art. There are also some gorgeous old buildings with European architecture.  It's quite an interesting city, but again, not a place to spend a large amount of time.
Panagea Ranch
Panagea Ranch is a working cattle and sheep ranch somewhere in the middle of Uruguay. The ranch is run by Juan Manuel and his family. Years ago there was an economic crisis in which the people were struggling to make ends meet. On top of this was an epidemic of foot and mouth disease and all the cattle had to be killed.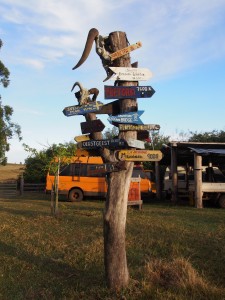 Juan came up with two solutions to the problem for his ranch, one was to accept visitors to pay for a real Uruguayan ranch experience, the other was to have friends and family from overseas invest in a new herd of cattle. The family did both of these things and now appear to be doing really well.
The ranch is 2400 acres, with 1100 cattle, 1800 sheep and 74 horses. The cattle are used for breeding and the sheep for wool.
The ranch homestead is quite basic and only has three hours of generator electricity per day. Despite this it is very homely and comfortable, and even has hot water 24 hours per day.
On our first day on the ranch we learned to saddle up the horses and ride gaucho style. We went for a ride around the farm in the morning; in the afternoon we mustered cattle for vaccination against foot and mouth disease (a vaccination I am told is provided for free by the Government).
The second day we mustered more cattle, vaccinated and tagged them and then started the process of weaning the calves from their mothers. At the end of the day we moved one last herd of cattle to another pasture to graze and rode home as the sun was setting and the rain was starting. As our last full day on the ranch we enjoyed the evening with good food and wine; and while we still had power we had good music and dancing.
The ranch lifestyle might not be great for me long term, but short term it was an absolute blast and I think everyone travelling to Uruguay should give it a go!!