I always get asked how I go about planning a trip, how to figure out where to go, what to do, how to organise it…
While the planning may vary from trip to trip, the general process is still the same. So here's a bit of a summary of my trip planning process…
Feel free to ask me questions using the comments section below!!!!
Travel Inspiration?
Everyone has different sources of inspiration for travel, if you are into skiing then you would look up where the best ski fields are. If you like to spend time on the beach relaxing, then you will most likely be looking up tropical beach getaways. But if you don't have a specific interest, then how do you choose where to go on your next adventure?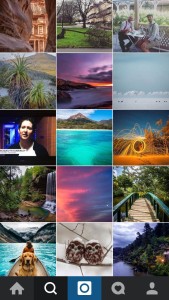 For me, there are two main sources of travel inspiration:
Photos, I spend quite a bit of time perusing the photos of other travellers on Instagram (I also used to spend hours on Pinterest, but haven't lately) and when pictures really grab my attention, I usually add that destination to my list of places I want to see.
Conversations, in my travels I have loads of conversations with other people who are also travelling (usually with other people on the same tour as me, or people I bump into in a hostel common area). We share stories about places we have been and loved and often I will build recommendations of others' into my own planning.
Once I have a short list of ideas, I try to plan an adventure that makes geographic sense. For example, I might put together a fun route touring through Europe for all the European destinations on my list, and if another destination is on the other side of the world, I might save it for an adventure on another occasion.
Touring or going Solo?
Once you know where you want to go, should you aim to do a tour or go it solo?
For me there are many factors that will affect this decision: travel partner, time, communication and safety.
Firstly I will consider if I have a travel buddy or if I am solo. If I have a travel buddy, who I know is a confident traveller I will typically plan things myself. Often I will head off with only my first night of accommodation booked, a vague idea of things I want to see and do in the place(s) where I am heading and then arrange the details on the fly.  An example of a holiday I went on, planning on the fly was a trip to Myanmar with my friend Mark.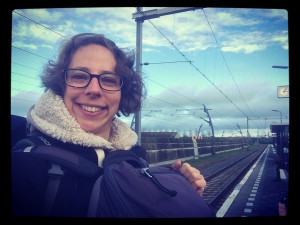 If am completely solo and the country is one known to be safe, and I am confident that I will be able to communicate, then I will also head off with very few concrete plans. In this scenario I have made trips to Canada, the USA and various places in Europe.
Heading to a country known as being difficult to get around, difficult to communicate in or that have safety concerns then I am more likely to book a tour. There have also been occasions where being on a strict time limit has pushed me towards booking a tour over a self-planned holiday. My mother and I toured Vietnam and Cambodia, and on another occasion Turkey due to time constraints. I did a tour to Morocco for language and safety reasons.
If you are someone who gets anxious about organising and getting from place to place then I would probably recommend a tour. You lose the fun and excitement of a holiday if you spend the whole time worrying about the details.
Travel Agent or Self-Organisation?
So once you have made some decisions about where to go and whether or not to book a tour, should you make your booking yourself or through a travel agent?
If you have already had some experience travelling and are confident with the use of the internet and online purchasing, then I would recommend doing it yourself.
If you haven't travelled much and/or aren't overly confident using online booking tools, then I would consider going to a travel agent.
I have to say that I am a bit of a control freak, so I prefer to take control of my own plans. Also waiting for responses sends me nuts, and going through a travel agent usually means lots of waiting as they check things with tour providers etc. So I prefer to skip the middle man and deal directly with the company myself.
Independent Planning Suggestions
Tours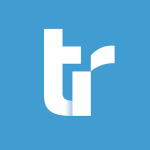 TourRadar is a great starting point for looking for tours because it pulls in tours from various different companies, many of  which I previously had not heard of. TourRadar presents some options in a way that makes it easy to evaluate and compare some options.
I use TourRadar to find options, then if I find something I like, go to the website of the actual tour company operator and see if there's a better deal directly through them. Then book whichever is cheaper.
TourRadar Referral: If you want to book anything with TourRadar, if you sign up using this link you will get 5% off your first booking (it will also earn me some travel credits for having referred your business)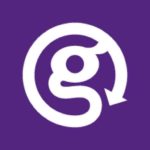 G Adventures are a reputable company with a strong focus on community support and ethical tourism. I have not toured with them yet, but am looking forward to doing so in the future. I have only heard good things so far! They have an awesome range of tour options and prices for a variety of age ranges.
Intrepid Travel is the company I book with most frequently, they are an Australian company and have a strong focus on ethical travel, economic sustainability and community support. On Nomadic Matt's resource page you can access a discount code which gives you 10% discount off any Intrepid tour over $500.
Nomadic Matt's website is also an absolutely brilliant resource for travel information.
Flights
Similar to finding tours, I use a search engine to find a range of options, then double check to see if the airline has a better deal if I were to book directly on their site.
Sometimes you need to go through most of the steps of a purchase to also determine whether a site will charge you an additional fee to pay with credit card. The flight I booked most recently was the cheapest on one of the search engines until I got to the payment screen where I was going to be charged an extra $20 to pay with credit card. So I went directly to the airline's site and it did not charge me a payment fee.
Some search engines I really like are: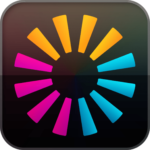 Momondo
Momondo is great site and app for searching for good deals on flights, hotel and cars. I have only used it for flights, but I was impressed with the results, I managed to find better deals than with my standard 'go-to' flight apps.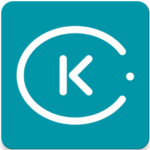 Kiwi
Kiwi recently acquired Skypicker, I like the way their search engine can search regions, as a radius search, as well as a single point to point. I also like the multiple destinations feature, and the search in date range to find the cheapest flight. This has become my new preferred flight search engine.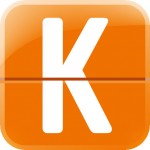 Kayak
These guys have a great tool where you can search for +/- 3 days, and it shows all the deals in a grid form so it's easier to pick the cheapest option.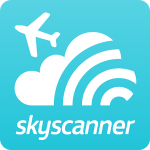 SkyScanner
This one's cool feature is the ability to search for multi-city. eg. fly Amsterdam-Cairo, then Cairo-Amman etc. Instead of searching each time for individual flights.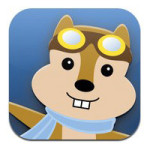 Hipmunk
This one is super cute! Can also do multi-city, has search by agony and also price graphs.
Accommodation
When booking accommodation I take into consideration where I am going and who I am with.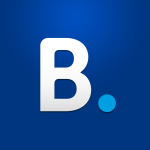 Booking .com*
For booking hostels and hotels, my go-to resource is booking .com. Their website is nice and easy to use, they also offer free cancellations. I like the filters available on their site, so I can narrow down to places providing free wifi and breakfast. I used to think you could only book hotels on this site, but you can also book hostels.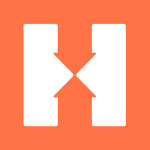 Hostelworld
If I am travelling completely solo, I will often book into a hostel because it's a great place to meet people. Often you end up exploring the city you are in with your new hostel buddies.
In my younger travelling days, I would often book a bed in a huge dorm room to save money. These days I aim to book a bed in a 4-bed single-sex dorm room, unless there is a really good reason, I will not book into a room bigger than 6 beds.
When looking for a hostel, I make sure to only book places in a good location, with free breakfast, free wifi and lockers. I also aim to find places with linen and towels included. Be sure to read the reviews of a hostel before you make a booking.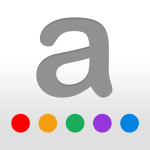 Agoda .com
Agoda is another site I use for booking hotels. While I prefer booking .com, to me they are equivalent in the services they offer.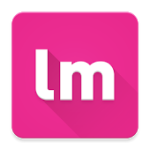 Lastminute .com*
Though I haven't used the site in quite some time, I have found it to be a good place for finding accommodation solutions. When you book last minute, there are occasionally really good deals.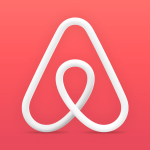 Airbnb
Airbnb is another fantastic option, you can choose to rent a shared room, private room or entire home/apartment. When I travel with a friend, or if I will be in one place for a longer time (such as the week I spent in Barcelona for a conference), then I love booking an entire apartment through airbnb. You get all the privacy and comfort of home. Feel free to sign up using my referral link. It earns both os us travel credit.
* the starred links are affiliate links, if you make bookings via these links I receive a small payment for having referred your business.
Getting Around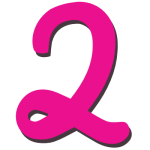 Rome2Rio
Rome2Rio is a ridiculously useful site for figuring out the transit options between point A and B (or multi-stop routes), with an estimated cost and travel time. Whenever I'm unsure of the best or most cost effective means of transport, I use the Rome2Rio website (and now the app).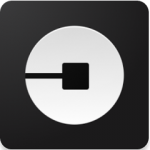 Uber*
Uber is kind of like a taxi service, but for my feeling the cost is more transparent; you can 'call' one easily with the app; you instantly have a cost and time estimate for your trip. It is predominantly a private service, but some countries also have a ride share option. When you take a trip there's data recorded about you, your trip and your driver, accountability which I really appreciate as a solo female traveller. I love using Uber when I can as it feels safe and is a great way to avoid taxi scams (which are unfortunately all too common).
Travel Guide Books
Another question I often get is, what do you think about travel guide books?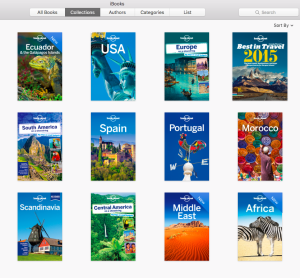 Honestly, I like them. I have always used Lonely Planet, and while there are pro's and con's for every different company. LP is my preference, and I can't give you a good reason why. Probably just out of habit. They are the guidebooks I first started travelling with, and the guidebooks I continue travelling with. No matter where I am off to, I always have a Lonely Planet Guide for the place I am headed to.
I really love being able to flick through, highlight and dog-ear the corner of a paper copy of my book, but these days it's simply impractical to travel with a paper copy unless it's only a short holiday to a single destination. (I don't know if you realised, but books are bulky and very heavy!) So I now travel with electronic copies of my LP's. I have a copy on each of my devices: Kindle, iPhone and laptop.
Honestly, it's a pain in the butt to attempt to 'flick' through an eBook. But I don't use my travel guides as a 'bible' I use them as a reference tool. Often it's great for looking up information about transport from the airport on arrival; getting a summarised set of information and history about the place I am headed to; reading some recommended options for eating out; knowing what areas in a place are recommended for safety and exploring the city and so on.
In getting ideas for things to see and do I usually make decisions based on Instagram pictures I have seen, conversations I have had with travellers and on internet searches, such as "Must See X" where X is the place I am headed to. But when I don't have Internet, it's nice to have my LP to fall back on.
I buy my LP's online but only when they are on special, and then I stock up! I also advertise for Lonely Planet, so if you are interested in buying any, it might be an idea to keep your eyes peeled for when I advertise a promotion and purchase your LP's when the special is on.