There are a number of apps that I have installed on my phone which I use regularly in my travelling lifestyle. By no means is this list extensive, nor is it a list of the absolute best options. These are the apps that I personally use on a regular basis, I have provided a short description of what they each are and what I use them for.
Also, apps like the phone camera, Instagram, Facebook, Facebook Messenger, Twitter etc are not discussed though I am an avid user of all of them! I just figured that they weren't specific to travel and I would leave them out.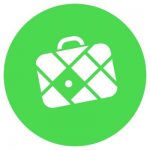 Maps.me
Maps.me is an offline map. After installing it, download the maps you need for your holiday using a wifi connection. When you are on the go, it uses your phone's gps and not data and enables you to use the map features as you go. I find it really useful, and it's my 'go to' app when I am on the road.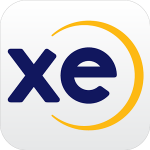 XE
XE is the app for the popular website xe.com. When online, you can add to your home screen all the currencies you need to know and it will download the latest currency rates. Then when you are out and about, you can check the currency conversions of the things you come across.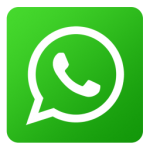 Whatsapp
Everyone has their favourite chat app. Mine is Whatsapp and I use it for text and voice chat with friends, family and fellow travellers.  It also allows group chats.
I find that different countries tend to have preferred apps, but I have found Whatsapp is very commonly used.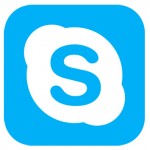 Skype
Skype is also a very popular communication tool. It can be used for text chat, skype-to-skype voice chat and video chat for free. If you add credit to your account then you can also dial telephones from it, which is cheaper than calling someone from your cell phone! (I have mostly used this when I have needed to contact a hotel about a booking)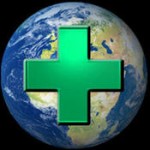 Travel Health
The Travel Health app was recommended to me by my Travel GP. It has a really good, succinct and informative set of information regarding common travel health issues. It is really well designed and easy to understand.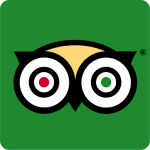 TripAdvisor
TripAdvisor is a very common app (and website) that allows you to search, and review, information about places and/or activities. I find it a really helpful resources for getting ideas for what to see and do in a specific location.
Triposo is currently gaining popularity and works in a similar way, as well as having offline maps, I have recently downloaded it and I'm still looking into how it works and what the features are.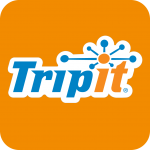 TripIt
TripIt is a nice little tool for collating your itineraries and booked activities. It pulls all your travel plans into one location, which I find super useful for looking up bit of information quickly, such as flight times and flights numbers etc. I have found so far that it doesn't handle booking information of tours very well. But flights and accommodation are handled very well.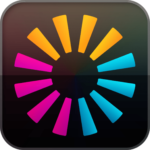 Momondo
Momondo is great site and app for searching for good deals on flights, hotel and cars. I have only used it for flights, but I was impressed with the results, I managed to find better deals than with my standard 'go-to' flight apps.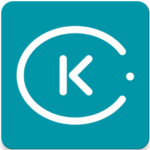 Kiwi
Kiwi recently acquired Skypicker, I like the way their search engine can search regions as well as a single point to point. I also like the multiple destinations feature, and the search in date range to find the cheapest flight. This has become my new preferred flight search engine.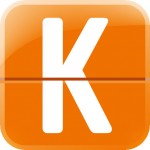 Kayak
Kayak is a really useful app/site for finding and comparing deals on flights, hotels, car hire and/or package deals. You can also sign up to get alerts on things like the price of a flight you are watching. While I haven't looked into it, I think it can also be used to collate itineraries and bookings in a similar way to TripIt.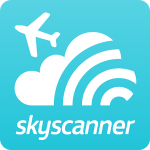 SkyScanner
SkyScanner is another really handy app/site for finding and comparing, flight deals. It can also search for deals on hotels and car hire. It works in much the same way as Kayak. I tend to start with Kayak, but always check both before making any bookings.
Accommodation
The type of accommodation I book is dependent on the country I am in, whether I am travelling solo or with people, what my budget is and how I am feeling at the time.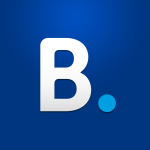 Booking.com* is probably my preferred app/site for booking hotels. I find it very easy to use, there are often options for a free cancellation if necessary which is always great when you have constantly changing travel plans. The only thing that really gets on my nerves is that when you book a twin room, there is a very high chance you get put in a double room, so be sure to put in the notes if you specifically want two beds.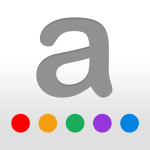 Agoda is another hotel booking site that I often use. Sometimes it has other options and different specials when compared to booking.com. I recommend always comparing prices across sites before making a booking. Also if booking a twin room, be sure to specify two beds in your booking notes.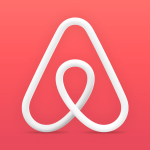 Airbnb* is a fantastic app/site for booking accommodation belonging to other people. People can rent out a bed or room in their home, or even rent out their entire home. When travelling with friends, I like to rent an entire apartment, it gives you the opportunity for privacy, often with access to cooking and washing facilities. It is simply more comfortable than a hotel and it is often a better price.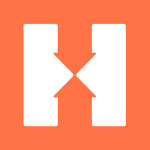 Hostelworld is a great place to find hostels and bed and breakfasts. I primarily use it to find a bed in a dorm, though as I get older I am more picky about the type of room I stay in. I generally choose a 4-6 bed female dorm. The site gives lots of options and all properties are rated and reviewed, so I can easily figure out which hostels I am interested in. You can also search hostels by map view, so if there is a location you want to be in, it's easy to sort out the relevant results.
Getting Around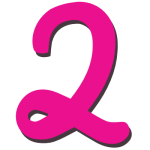 Rome2Rio
Rome2Rio is a ridiculously useful site for figuring out the transit options between point A and B (or multi-stop routes), with an estimated cost and travel time. Whenever I'm unsure of the best or most cost effective means of transport, I use the Rome2Rio website (and now the app).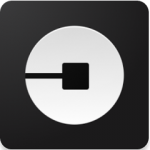 Uber*
Uber is kind of like a taxi service, but for my feeling the cost is more transparent; you can 'call' one easily with the app; you instantly have a cost and time estimate for your trip. It is predominantly a private service, but some countries also have a ride share option. When you take a trip there's data recorded about you, your trip and your driver, accountability which I really appreciate as a solo female traveller. I love using Uber when I can as it feels safe and is a great way to avoid taxi scams (which are unfortunately all too common).
The Language Barrier
I don't know about you, but there are many languages which I cannot speak, so there are a number of apps that I have found useful for this.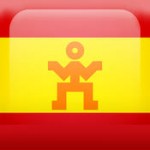 World Nomads Language Guides
The travel insurance company World Nomads have released loads of language guide apps. They provide a short language lesson as well as phrases with recorded audio for you to learn from or play to people you are trying to communicate with. Their apps cover a surprising range of language and are free. You can upgrade to the pro version of each, which costs a little bit, but gives you a more extensive dictionary.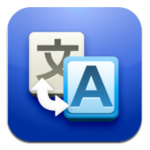 Google Translate
Google Translate is, in theory, awesome! Only I haven't had that much success with it offline. You are supposed to be able to download language dictionaries to make them available offline, but I havent' had success with this. The only part of it I do use is the camera. You can click on the camera and then point it at text and it will do its best to convert that text to english. It's by no means perfect, but I certainly find it can be a help towards a translation.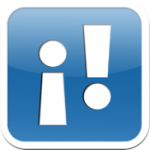 SpanishDict
As I have been travelling in predominantly Spanish-speaking countries lately, my main go-to app has been SpanishDict. While it will work best online, it does have a really decent offline dictionary (provided you only translate one word at a time) and a comprehensive phrasebook.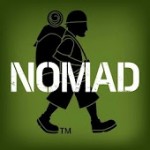 Nomad Travel Symbols
Being 100% honest with you, I have never used this app, but I keep it on my phone in the event I one day need it. It has images of things you commonly want to translate such as a picture of a toilet. In the event you really can't communicate verbally, then I think this is a fantastic fallback option!