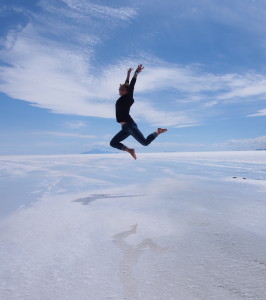 After eight months of continuous travel I have popped back home to Tasmania, Australia to spend the silly season with my family and friends (and of course soak up some of that hot Aussie sunshine).
In a moment of reflection I thought I would summarise some of the years adventures for you.
I hope you have enjoyed my adventures and I hope you have an amazing Christmas and New Years together with family, friends and fellow travellers.
Much Love and Hugs to you All xxx
Countries Visited
Peru, Bolivia, Argentina, Uruguay, Brazil, Turkey, The Netherlands, USA, Mexico, Guatemala, Belize, Portugal, Spain, Morocco and Germany.
Flights
34 (Don't even get me started on bust trips)…I lost count months ago
Languages Attempted
Spanish, Portuguese, Turkish, French, Dutch and German
Random Foods I have Eaten
Guinea Pig, Llama, Alpaca, Ceviche (raw fish) and Camel.
My Highlights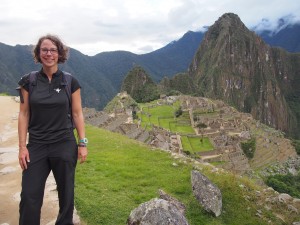 Hiking the Inca Trail and ending at Macchu Picchu, seeing the lost city of the Inca's bathed in sunshine.
Seeing the great expanse of white of the Bolivian Salt Flats.
Mountain bike riding Death Road in Bolivia.
Riding a horse like a gaucho on a cattle ranch in Uruguay.
Jet boating under some of the smaller falls of the Iguassu Falls, hearing the thunderous water sounds and feeling the power behind it.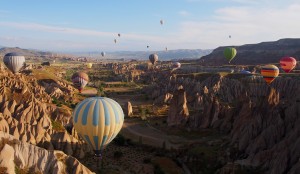 Hang gliding over the city of Rio De Janeiro.
Hot Air Ballooning over Cappadoccia with my mummy, seeing the most amazing landscapes.
Cycling across the Golden Gate Bridge, celebrating Independence day in New York, visiting hot, sunny Kansas and Hiking in Yosemite National Park in the USA.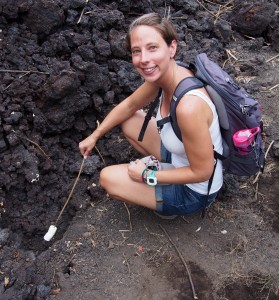 Diving into the crystal clear waters of cenotes in the Mexican jungle.
Hiking to the lava flow of an active volcano in Guatemala and toasting marshmallows.
Swimming with Sea Turtles and Sharks in Belize.
Visiting Quinta de Regaleira in Sintra to see the Initiation Well with my own eyes.
Riding a camel into the Sahara Desert at sunset.