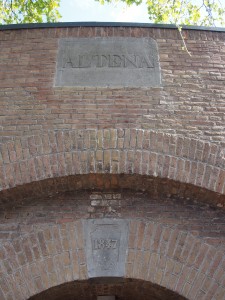 A large portion of the Netherlands is below sea level and the land has been reclaimed so that it is inhabitable. The Dutch have very innovative (in my opinion) canal systems, dijks and locks for managing the water. In war time, between 1815-1940 there was a section referred to as the Waterlinie (Water Line) which runs from North to South, and was able to be flooded at will as a defence mechanism, blocking enemies attempting to invade from the east.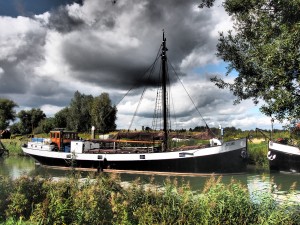 Along the Waterlinie forts, bunkers and castles were built. I spent a half day visiting a tiny portion of the Waterlinie with my cousin Quinty and her partner Adriaan. We started off at Fort Altena. Then visited the adorable little town of Woudrichem and ended with a visit to the castle, Slot Loevenstein.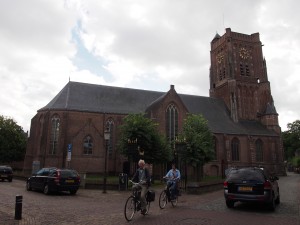 In all of these places you can find the most adorable old architecture, it is well worth taking the time to wander around all of these sites. If the weather is good, it could be fun to pack a picnic, as there are many waterside spots to sit and relax. If you aren't the picnicking type, then all of these sites have fantastic cafes and restaurants to stop for food and/or drink. We certainly enjoyed a beer in the sun outside Slot Loevenstein.
If you have the time, I would also suggest exploring additional sites along the Waterlinie.