Travel fatigue, unfortunately but unsurprisingly, is a natural aspect of longer term travel. I have been on the road now for 3.5 months. I did back to back tours, quick family visits and then have spent the last five weeks bouncing around the U.S. attending meetings with schools, industries, going to workshops, conferences and courses. Particularly the amount of learning and high level of interaction that I have engaged in lately is what has worn me out. It has all been extremely beneficial to me both personally and professionally, but I am exhausted.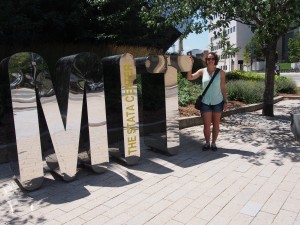 I now have a two and a half week gap between two courses, so you would think I'm off to race around like a crazy person cramming in as much sightseeing as possible, which is what I usually do.
On this occasion I am doing quite the opposite. I had a few days in Boston and honestly, I wasn't interested in exploring the city (I saw the most important parts when I first arrived there). I am now in Chicago and other than an afternoon adventure to Millennium Park yesterday to see the Cloud Gate Sculpture, I have made no effort to explore what Chicago has to offer.
Should I feel guilty about my lack of enthusiasm?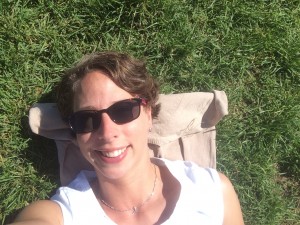 Absolutely not. It is important be in tune with your body. Sometimes after periods of busy-ness you simply need to slow things down. Take some time out to do mundane things like laundry, read a book, catch up on writing blog posts, or maybe just nap. Perhaps pop out and wander the streets for an hour or so, sit down to soak up some people watching – just take it slow.
It is important for both your physical and mental health to take time out, stop and smell the daisies. If you give yourself the time to recharge you are going to enjoy your travel experience much more.