Potosi and Sucre are both adorable towns with a very rich history. Unfortunately for me I came down with a nasty chest infection and mild flu basically as soon as I got to Potosi. My illness hung around beyond the visits to both Potosi and Sucre, so I didn't see as much of these places as I would have liked to.
Potosi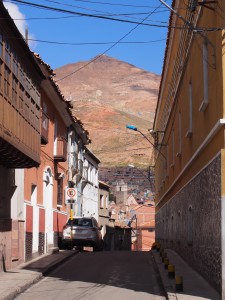 Potosi has its origins in mining and was once the richest city in the world. They say its Cerro Rico, 'Rich Hill', was around 80% silver. The city was founded soon after the silver was discovered in 1545. Unfortunately the Spanish took advantage of the readily available wealth and sent the locals to work in the mines in extremely poor conditions. As a result, Potosi has a very sad history.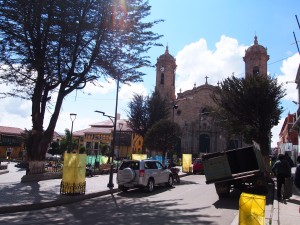 The town itself, as opposed to the mines, has a strong Spanish influence with colonial architecture and many elaborate cathedrals. The narrow streets are cute, and it's a joy to wander.
There is a lovely local market, which is well worth a visit.
In the city center is the Casa Nacional de la Moneda, the Royal Mint House. The Spaniards established the first mint in 1572, but by 1575 a newer, bigger mint house was built to cope with the minting machinery.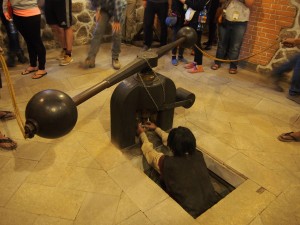 The first coins made were called macuquina, they were fairly shapeless and patterns were printed on them by using a cast and a hammer. Each coin needed to be hit once very hard, to print the pattern on them. Again the Bolivians were used as slave labour and each person was expected to make 1000 coins per day. Over time different technologies were introduced to make them process easier and to make the coins look better.
The visit to the mint house was incredibly interesting, and the guide was very entertaining to listen to as he was so animated, but again the history and abuse of the locals was very sad.
 Sucre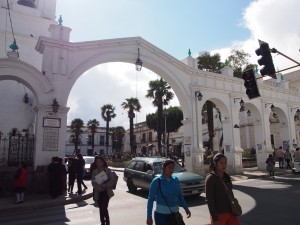 While La Paz seems to be the city most people know about in Bolivia, Sucre is actually the country's capital. The buildings here are gorgeous, whitewashed and are a fantastic display of colonial architecture. The city was declared a Unesco World Heritage Site in 1991. It's another city that is just fabulous to wander around and get lost in.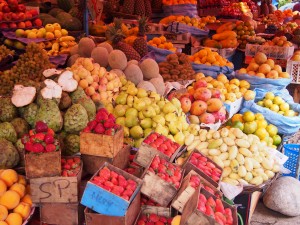 The local market is fabulous and has a huge array of fresh fruits and vegetables, meats, bread and many other things. Around the city are loads of small plazas.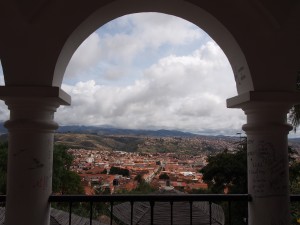 It's well worth the walk (or in my case taxi ride) up the hill to Recoleta, the view of the city is just amazing and it's such a relaxed place to sit and have a coffee and soak up the atmosphere. There are some shops for souvenirs as well as café's. From Recoleta it's a nice stroll down hill back into the city center.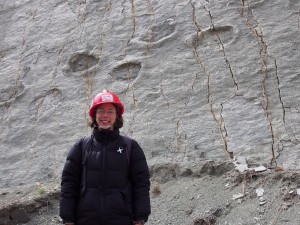 On the outskirts of town in Cal Orck'O, about a 15 minute drive is a cretaceous park. Many years ago when they were mining the area they discovered fossilized dinosaur footprints. Due to tectonic plate movement, the footprints aren't on the ground, but are on a vertical limestone wall. There are over 10,000 tracks of at least 8 different dinosaur species that have been found, and they are still discovering more. I found it quite fascinating to see the footprints, but I found most of them weren't obviously discernable as dinosaur prints, but then I'm not a dinosaur expert. I found the visit a little bit disappointing, but I still think it was worth the effort and I am glad I went.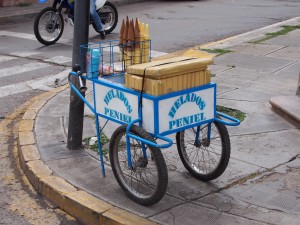 Other than my short distance wandering and my two major outings, I wasn't well enough to see more of Potosi and Sucre, but I am sure they both have loads more to offer!