Once again Ruben from Southern Paradise Tours came through for my family and friends by lining up a day trip to Otavalo. Jose Luis was once again our guide for the day. Setting off at 8am, we headed north.
For a group of five we paid $50 each, not including lunch or entrance to the Condor Park.
Viewpoint of San Pablo Lake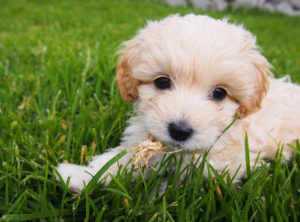 Our first stop as we neared Otavalo was a viewpoint over the San Pablo lake, one of the more well known lakes in the area. The view was lovely, but honestly I was mostly distracted by the super cute puppy dog.
We enjoyed a cup of coffee, some Biscocho with dulce de leche and some Queso de Hoja. The Biscocho and Queso de Hoja are traditional treats in the area.
Condor Park
Cost: $4.75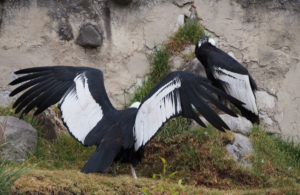 For the birds lovers in our group we visited to Condor Park on the hill overlooking Otavalo. The park was established and is still run by a Dutch owner, but the majority of staff are local Otavaleñans.
Walking around the park we got to see all sorts of varieties of owls, eagles, hawks and of course the Andean Condor.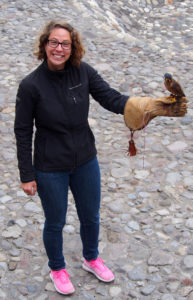 The park has a show which runs daily at 11:30am and 3:30pm, but the shows are in Spanish. Without understanding what was said, it was great to see the birds freed from their cages and confinements to get a chance to fly free for a few moments.
For a bet, I took the opportunity during the show to hold an American Kestrel. Despite it only being a small bird, I was still incredibly apprehensive, but I have photographic evidence that I did it!
El Lechero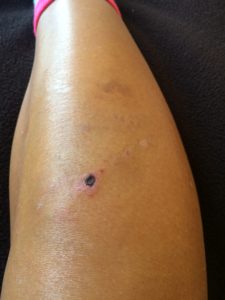 Since we were already in the neighbourhood and in a car, I asked Jose Luis if we could stop by El Lechero, so I could finally see the Sacred Tree that TripAdvisor lists as one of the things to do in the area.
As you may recall, my last attempt to visit El Lechero ended badly with a hospital visit following a dog attack. The wound is healing very well in case you were wondering.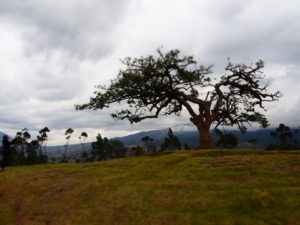 So we arrived at El Lechero and the first thing I saw was dogs. Nervously I picked up a rock to put in my pocket, just in case threats would be required. I walked nervously and close to my friend Andrea as I walked up to the tree. The dogs turned out to be super relaxed and didn't even glance in my direction, and the sacred tree ended up being quite beautiful.
The tree stands as a solitary tree atop a hill overlooking Otavalo and surrounds. It probably wouldn't rank as a 'must see' for Otavalo, but it was beautiful and I am glad to have finally seen it.
Otavalo Indigenous Market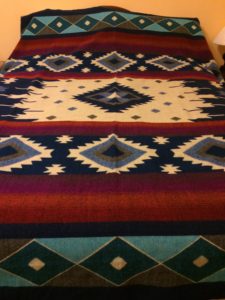 The Otavalo Indigenous market was, as per usual, the highlight of a trip to Otavalo. The locals are so friendly, though they do harass you a little bit to buy their products. The colours and textures are absolutely fabulous.
Even though I am a budget traveller, I caved and bought the most wonderfully soft, beautifully coloured alpaca wool blanket. It will cover a queen size bed, and I managed to negotiate the price down to $21. Also a huge thank you to my mum, for taking it back to Australia for me in her luggage! (I don't want to carry it around for the next however many months I keep travelling)
Cuichocha Lake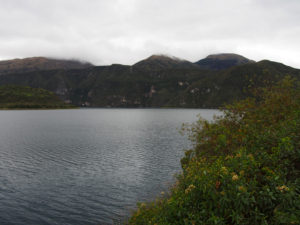 By the time we traveled from Otavalo, through Cotocachi up to Lake Cuicocha it was quite late in the day and very cold. This resulted in a very brief visit.
Cuicocha is a 3000 year old caldera of a volcano, the neighbouring
hills were created by the ash of a volcanic eruption 1500 years ago. The caldera is approximately 1.5 kilometres in diameter and the water in the caldera is 140 metres deep.
One day if I return to Cuicocha, I would like to hike around the lake. I have been advised it takes around 5 hours and is beautiful.