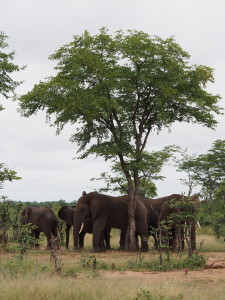 After Malawi, we headed to Zambia for a few days. We spent the majority of our time in the South Luangwa National Park. In addition to sown time relaxing in the campsite with a view of the river, we did a sunrise game drive and a sunset game drive.
On both occasions I was in the jeep with a driver called Ryver. His english was really good, he had a great sense of humour and was incredibly knowledgeable about the area.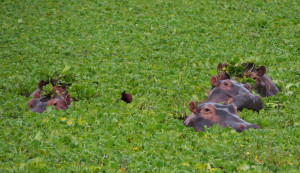 South Luangwa National Park is the park with the highest concentration of leopards. The time of year we visited wasn't conducive to seeing all these leopards unfortunately, as the grasses were too high, providing too many hiding places for the stealthy cats.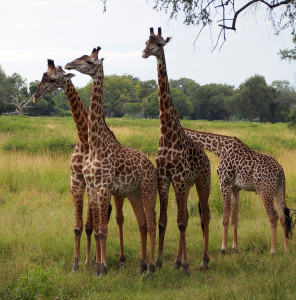 Despite our misfortune with leopards, we were certainly very fortunate with the other animals. We saw many Thorny croft giraffe (a breed of giraffe only found in Zambia); Nile crocodiles; a Hawk Eagle; Vervant monkeys (the males have bright blue balls, which is bizarre, but easy for identifying the type of monkey); Puku (a bigger breed of antelope that's all brown); Impala; Hippos; Lions; Golden baboons; Elephants, Zebras, Hyenas and Vultures. We enjoyed a morning coffee beside a hippo pool!
One of the most fascinating, but disgusting parts of the game drive was seeing the carcass of an elephant that had been dead and picked at for five days. A pack of hyenas were taking turns picking at whatever parts of the elephant there was left to eat, while in the background the vultures patiently waited their turn. It was a very visible demonstration of both the circle of life and the food chain.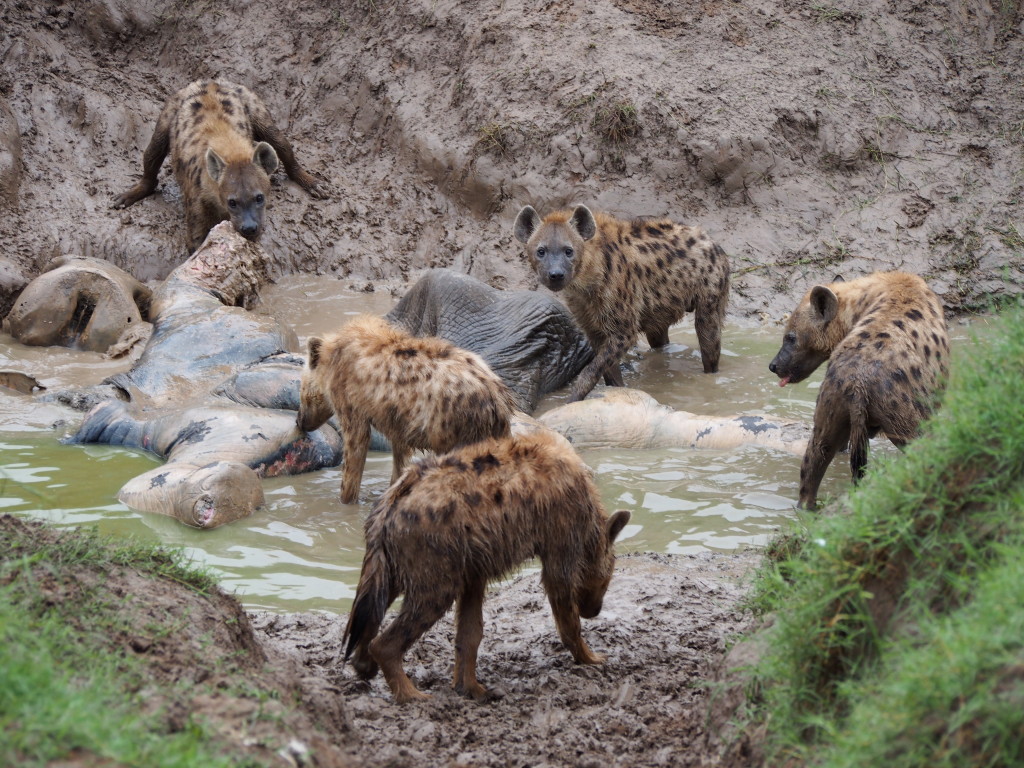 During our sunset drive we found ourselves amongst a large herd of elephants, there were mature adults with huge tusks all the way through the baby elephants only a few days or weeks old.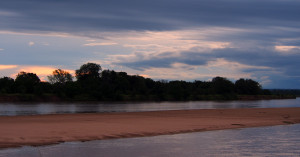 As the sun lowered in the sky, we pulled up by the river to listen to the hippo's, watch the crocodiles and drink a 'sundowner'. After dark our spotlighter did a good job of finding animals for us to observe, including a pride of lions stalking a herd of Impala. The impala got spooked and ran before the lions got close enough. But we were able to follow the lions for some time afterwards.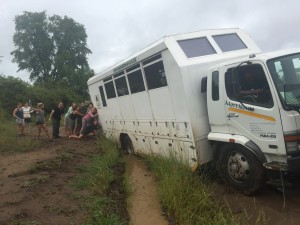 Leaving the camp the following day after a night of solid rainfall caused some issues with mud on the road and Morrison (the truck) was soon bogged into the embankment at a precarious angle. With some pushing, good humour, dancing, singing and the help of a truck we managed to get Morrison out of the ditch and on the road again.
Then we were on our way to Zimbabwe!