Mikumi National Park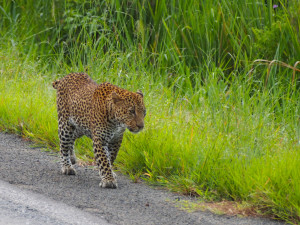 Mikumi National Park is the fourth largest National Park in Tanzania. It is 3230 square kilometres and shares a border with one of the biggest game parks in Tanzania.
We did a half day game drive in the National Park with some local guides. Our group was spread across three jeeps, unfortunately only one of the drivers had reasonable English so we didn't learn any new information about the park and the animals along the way. I will say though that I was happy enough with our non-english speaking driver, as it was a much safer jeep to be in than the one with no brakes!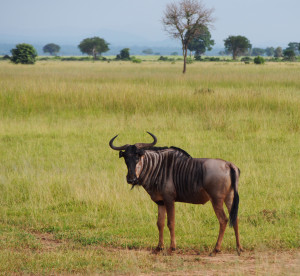 On the drive into the game park we were all astounded to start our morning off with seeing a leopard strolling down the main highway. Unfortunately it had lost it's tail, which I am sure affects it's ability to climb trees, stalk and hunt. Despite this, it still looked quite healthy.
Once in the National Park we were all very interested to note that the vegetation was so much different to both the Serengeti and Ngorongoro Crater, and in fact it was much nicer with a greater variety of landscape.
The park was gorgeous and once again luck was on our side. We saw: a Leopard; Lions; Giraffes; Elephants; Zebras; Impala; Hippos; Bushbucks; Buffalos; Wildebeest; Warthogs; Golden Baboons; and many other smaller animals and birds.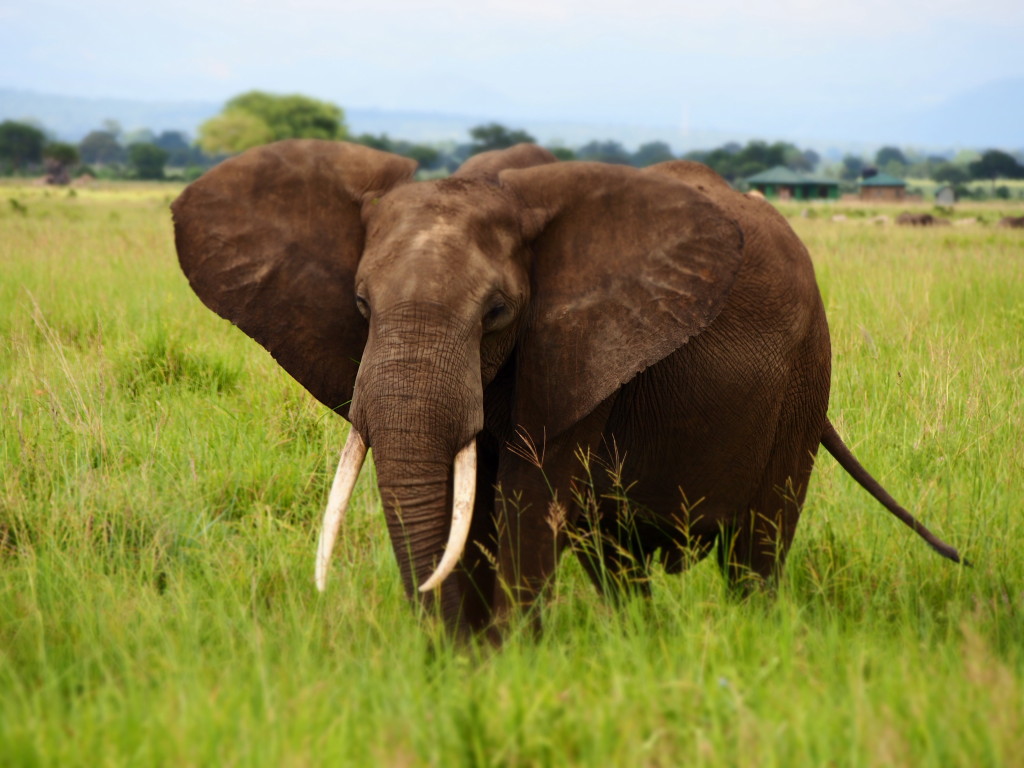 Baobab Valley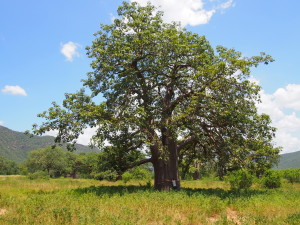 Departing the Mikumi National Park on our way to Malawi, we stopped by Baobab Valley to take some photos.
The Baobab Tree is the funny looking tree in Africa (it can also be found in some other countries) that has a really wide trunk and looks kind of like a bottle with leaves on the top. There are nine species in the family and they all look a little bit different, but they all have the very wide trunk to store water in.
Traditionally the tree is viewed as sacred, it has many medicinal uses and when you hug the tree you can make a wish.
The tree's look really cool and their bark feels lovely – I admit I hugged the tree longer than necessary, because it felt good and I had some very important wishes to make.