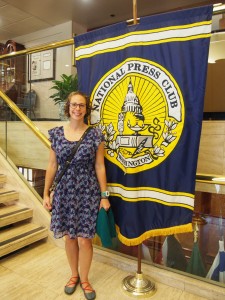 Our study tour group headed to Washington DC for a period of about 26 hours, to have a dinner meeting with Bonnie Bracey-Sutton. Bonnie previously worked as the technology in education advisor to Bill Clinton during his time as President. We met her at the National Press Club (not your average backpacker's dinner destination, thankfully I had packed a dress!) and enjoyed some chats about equality in education, different types of technology as well as many other various and random things.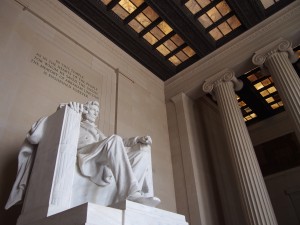 The rest of our time in DC was spent frantically cramming in the sights. We decided that the easiest way to do this was with a ticket for a hop-on hop-off bus (bigbustours.com). From the top of our bus we took photos of some iconic buildings and monuments, the Capitol Building, National Archives, Jefferson Memorial, the Pentagon, the White House, Arlington Cemetery and many more.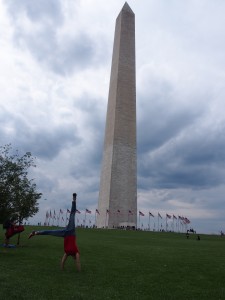 We hopped off the bus at the Washington Monument and strolled down through the World War II memorial to the Lincoln Memorial. All places were of course jam-packed with people, but I really enjoyed seeing these places and taking the time to soak up the atmosphere.
In the evening, we popped by the White House to get a few quick pictures before getting caught in a sudden downpour. Our time in DC was very brief, but we used it wisely!