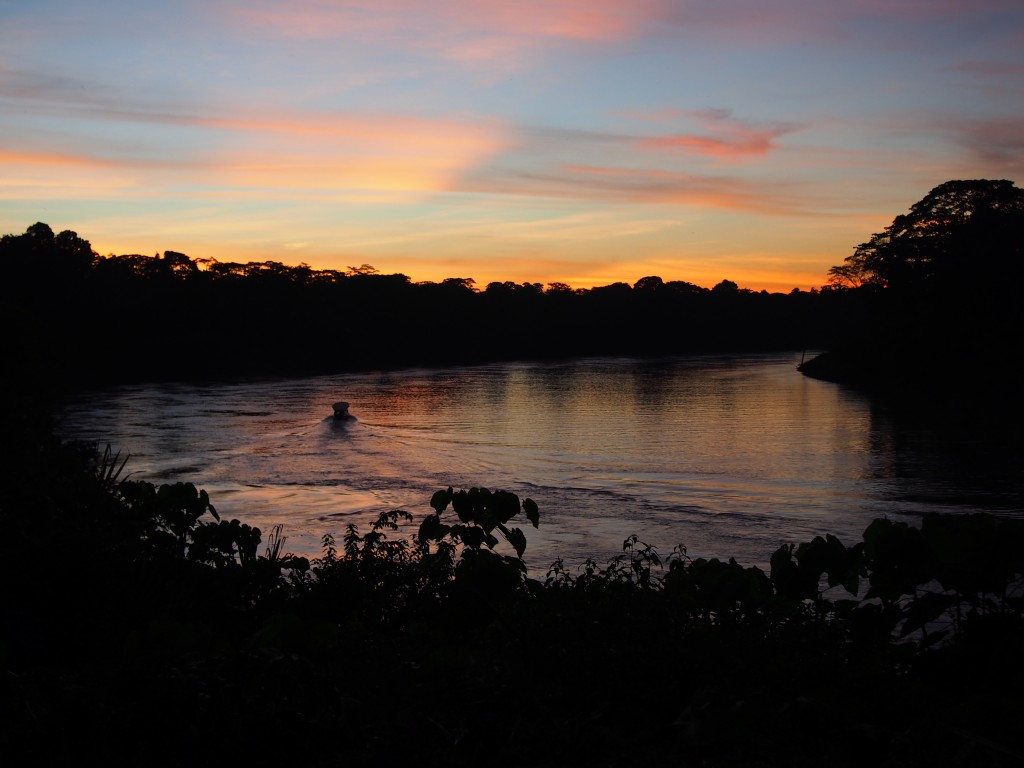 Puerto Maldonado is roughly a two hour flight from Lima, stopping in Cusco along the way to drop off and pick up passengers. Transport around Puerto Maldonado is quite slow as the road conditions are pretty bad.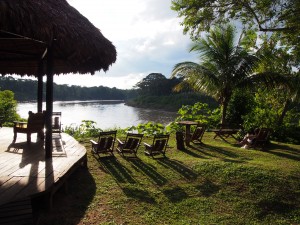 When heading into the Amazon, you first re-pack just the necessary items into a small duffle bag before catching a boat ride up river for an hour or so to the lodge. There are many lodges each used by different companies. The lodge that Intrepid took us to was called Cayman Lodge Amazon, where we all slept in our own bungalows. We had two guides, Kristian and Jessie, who were both brilliant; they spoke English well, and were very friendly and knowledgeable about the area.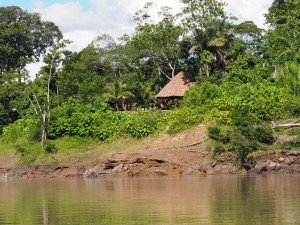 Puerto Maldonado is in a region of Peru called Madre de Dios, down a section of river called Rio Tambopata. While in the Amazon we enjoyed several activities, all of which centred around looking for wildlife; a river cruise, a short night cruise looking for caymans, a jungle walk, a lake boat trip and a night walk.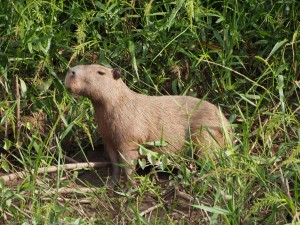 The Amazon has so many amazing weird and wonderful creatures and which ones you see is just up to luck. Our group was lucky enough to see a number of Capybara's (giant guinea pigs), Turtles, two different kinds of monkeys (at a great distance), a Tarantula, a tree snake, a tiny snake, and a yellow-headed Vulture during the day. When crossing a lake in the, unsuccessful, hunt for an anaconda we did a spot of fishing and caught some yellow piranhas.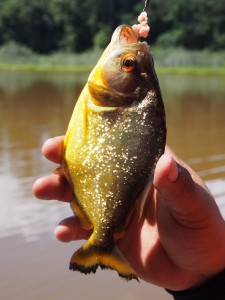 Walking through the muddy jungle, we heard wild pigs and red howler monkeys. Listening to the howler monkeys was very eerie and calming at the same time. It sounded almost like wind rushing through a tunnel. I thought it was pretty cool.
Our night walk mostly allowed us to see insects, including another tarantula, a giant spider, frogs, praying mantis' and a wild chicken sleeping in a tree.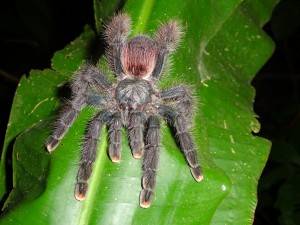 The jungle is really full of bugs, so to make the most of it you really need to wear long pants and a long-sleeved shirt despite the heat, as well as coat yourself in both sunscreen and bug spray.
The time in the jungle was pretty chilled; there isn't much to do aside from soak up the atmosphere and keep your eyes peeled for whatever creature crosses your path.