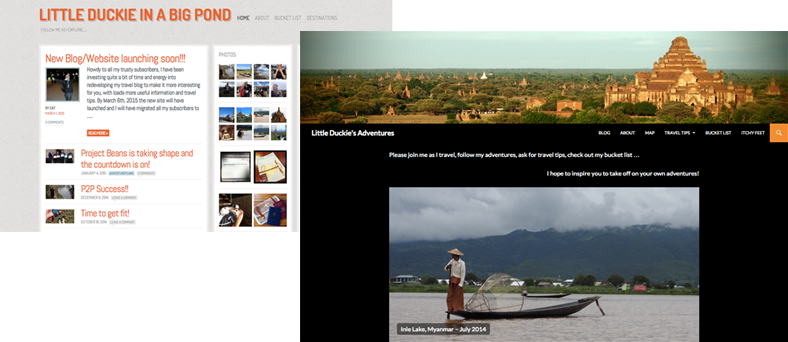 2015 marks the start of amazing new adventures, so it seemed fitting to give my site a complete facelift.
The new and improved Little Duckie's Adventures is designed with more travel information, improved appearance and greater functionality.
I hope you like it, please feel free to contribute suggestions for travel tips you would like to read about or things you think the site is missing.
Stay tuned as the real adventures begin in just four weeks, with Lima, Peru the first destination on the list.