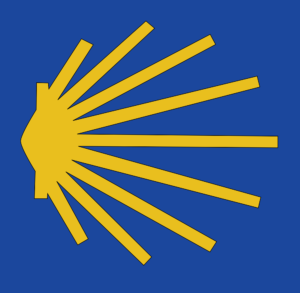 Along with about a billion other travellers and bloggers I decided some time ago that I wanted to walk El Camino de Santiago de Compostela, the Way of St James, also known as Camino Frances. It's an 800km pilgrimage from Saint-Jean-Pied-De-Port in France across the north of Spain to Santiago de Compostela.
It's a pilgrimage and pilgrimages are typically rooted in religion. People set themselves a hard physical challenge in order to atone for their sins and seek acceptance into heaven. While I was raised in a Christian home and school environment, I maintain some level of faith but I am not a practicing Christian. For me walking the camino is not a religious undertaking, it is more a personal challenge, to walk 800 kilometres and to give me time to think about what I want for myself in the future.
I know from my own perspective that there are lots of questions about the camino, how to go about preparing, what to pack, how to get to the start point, what's it like on the train etc. I haven't started yet, so I will answer some questions at a later date, but I can start off by answering all the pre-walk questions.
If you have never heard of the Camino, the I'd recommend watching the movie The Way. It certainly added to my inspiration!
Preparation
You might be horrified to know that I haven't done any preparation (and I myself am currently in panic mode about this). I have been travelling continuously for over 12 months. As a money saving thing as well as being fitness related, I walk almost everywhere. Often exploring a new city I will walk at least 20km in a day. I also run, a bit, from time to time, so my fitness level is ok.
In travelling so much, I always carry my stuff around. I will often be carrying a full hiking pack and a full daypack, which might amount to something like 21kg. While I can't maintain carrying that weight for a long time, it does mean I have built up some resilience to carrying gear.
When?
Based on discussions with people who have walked the Camino, the advice was to walk it in the lead up to Summer or at the end of Summer. Recommended months are May or September, this is for the temperature/weather and for the number of people walking.
I had hoped to walk it in September 2015 but was much too busy with other adventures and when I had time, it had gotten too late in the year for me to do it. That left me with May 2016 (well actually it really leaves me every May and September until I die, but I chose May 2016).
So I booked my transport to Saint Jean Pied De Port for May 10th, with a planned starting date of Wednesday May 11th. I don't have a set finish date, but hope to complete it in under 5 weeks and be back in the Netherlands by June 15th (I have a flight to Ecuador on June 22nd and want some down time in the middle)
So what you would have realised by now is that despite this being a "pre camino" post, I am actually already walking as you read this and should be two weeks into my challenge.
Getting There
I will be heading of to my start point, Saint-Jean-Pied-De-Port from the tiny town of Sliedrecht in The Netherlands. The trip between the two has numerous connections, hopefully all of which will run smoothly and will take a FULL day.
Ask a family member VERY nicely if they will drop me off in Dordrecht for my 0627 train.
Catch a train from Dordrecht, Netherlands to Brussels Midi, Belgium (The trip will take approximately 2 hours, with two train changes) €28
Catch a shuttle bus from Brussels Midi to Brussels Charleroi airport €14
Fly with the cheapest possible flight from Brussels Charleroi, Belgium to Biarritz, France €30.99
Take a shuttle bus from Biarritz to Bayonne – cost unknownat time of writing
Take a train from Bayonne to Saint-Jean-Pied-De-Port- cost unknown at time of writing
Crash out in my dorm bed at Gite Izaxulo €27 incl. breakfast
Check out by 0830 and get going on my Camino…
I planned this specific route based on a combination of information from a Dutch website about the Camino, the website Rome2Rio, the knowledge of friends who also departed The Netherlands to start their camino and a cousin (my cousins spend so much time ping-ponging around the EU, that their knowledge is vast and can give personal perspective on the distances, best connections etc.)
Packing List
This is the challenging part, as I am a chronic over-packer. I have been making little piles of stuff to pack based on the advice from friends who have done it, in addition to the packing lists published by Dave from Whats Dave Doing? and Candice from Free Candie.
This is my current pile of stuff (it may still be altered at the last minute)…after the walk I will get back to you with the final list as well as what I wished I had packed and wished I hadn't packed.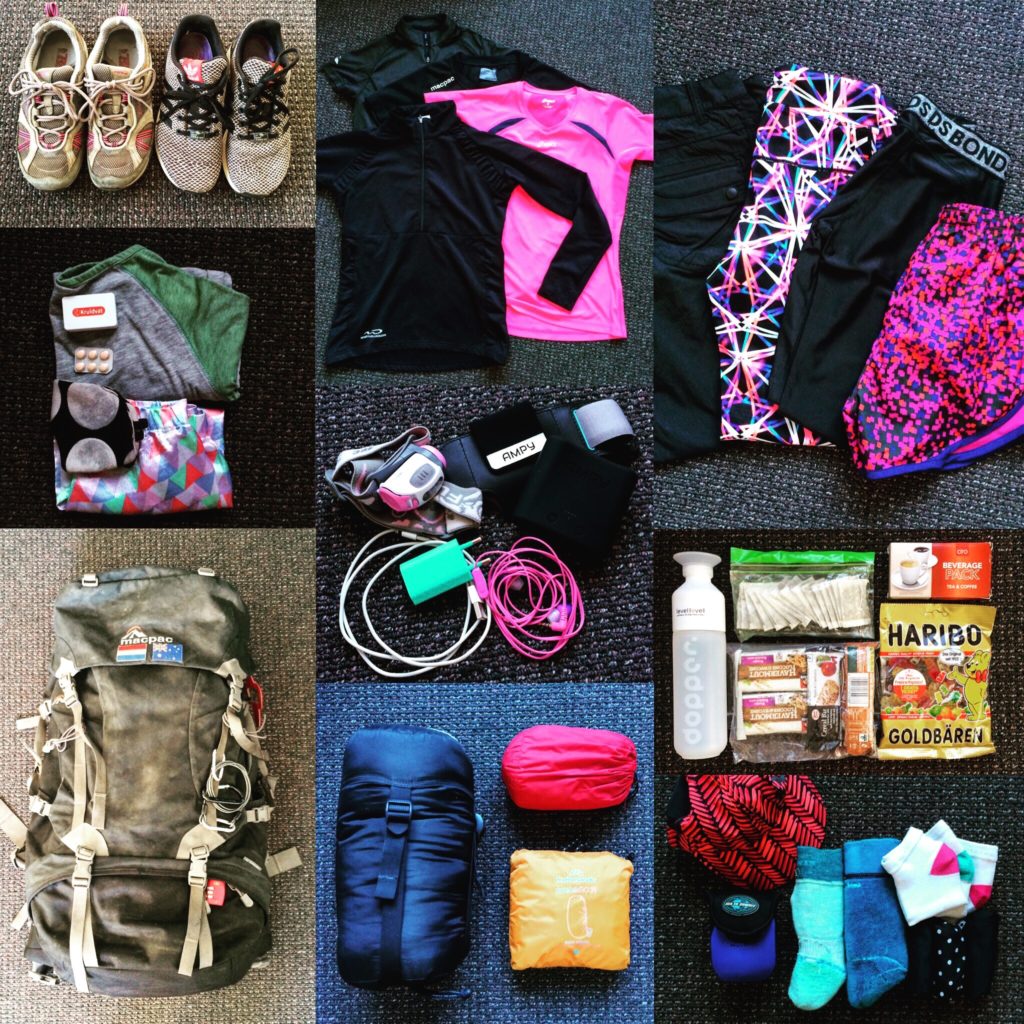 Buen Camino!