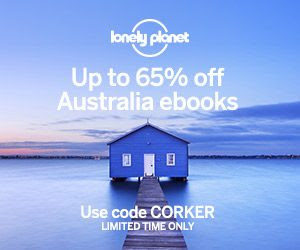 "Aussie Aussie Aussie … Oi, Oi, Oi"
This is the all too familiar chant of Australia Day.
If you've always dreamed of visiting Australia then now is the time to jump on that curiosity and grab a Lonely Planet Guide to help you research and plan your adventure.
To celebrate Australia Day Lonely Planet are offering up to 65% off Australia eBooks.
The promotion starts on January 26th (Australia Day) and runs for a limited time, use the code CORKER to access these deals.
Check out the Lonely Planet Shop now and prepare yourself to visit some of these pristine beaches..