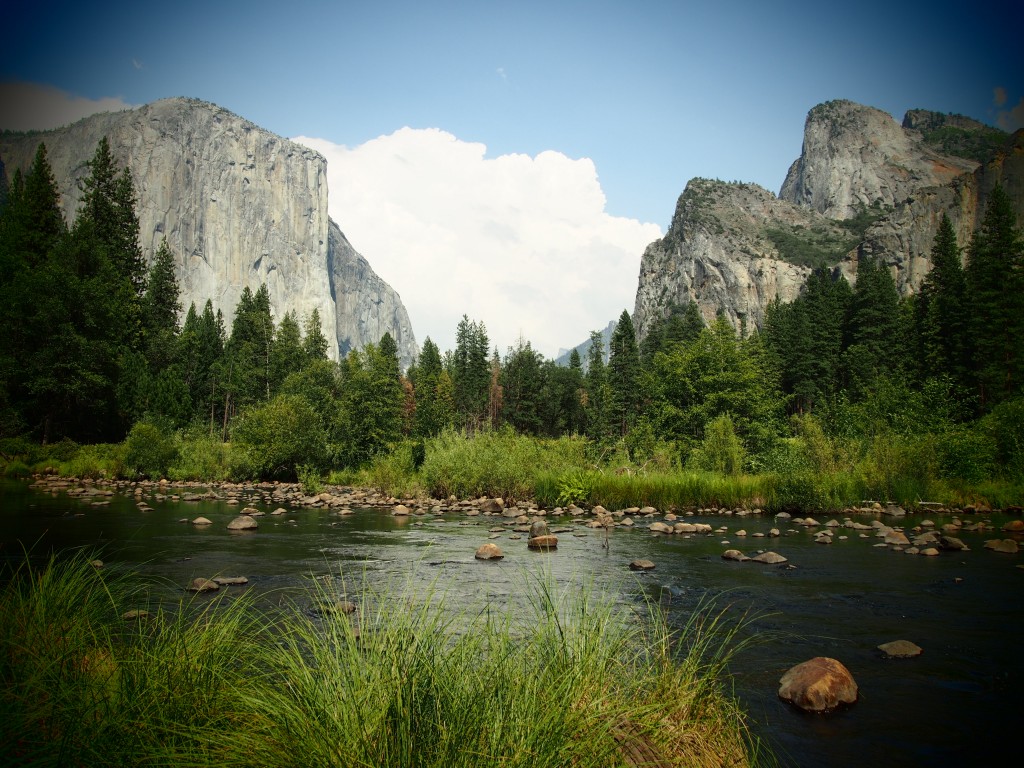 Yosemite National Park is in the heart of the Sierra Nevada range 195 miles (315 Kilometres) out of San Francisco. The park is positively enormous and is 1169 square miles (3028 square km). The valley floor is 4000 feet (1200m) above sea level and the highest mountain is Cloud's Rest which is 9926 feet (3025m) high.
My Impressions and experiences at Yosemite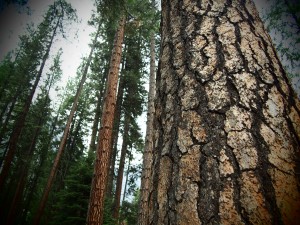 The park is simply stunning! The granite cliffs are full of colour and texture; and are such amazing shapes. The waterfalls, though they don't flow heavily in summer, are equally beautiful. The tall trees in the valley are rich colours: green, brown, yellow and red. Their fresh scent fills the air. It was brilliant to be amongst it all.
I hiked lower Yosemite falls, which was simply magnificent. Due to the hot weather I sat by the river with my feet dangling in the water. I also spent a large chunk of time scrambling up the rocks to be close to the falls themselves. It was such a brilliant spot to sit and enjoy the view.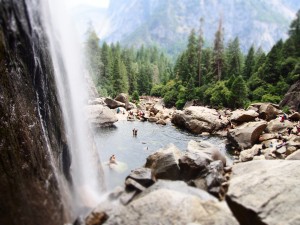 Mirror Lake was another hike I did, it's a loop track, somewhere between 1 and 3 miles long dependent on which sign you read. There is no real lake as such, rather a stagnant pond, which means there are loads of bugs. Despite the non-existent lake, the track through the forest is just gorgeous, it was a fairly flat and very relaxing hike.
When I had a very short amount of time in which to do something , I popped by Swinging Bridge. Unfortunately for me, it was simply a bridge that doesn't swing. Despite my disappointment at the bridge itself, it was a gorgeous spot to visit. It's in the valley with beautiful cliffs on either side and the river running through the middle. It's a great spot to swim and relax and there is even a small pebble beach.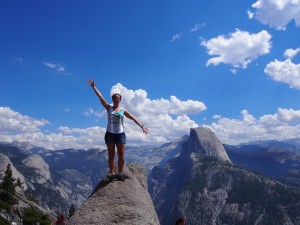 On my last day I booked a four hour 'Glacier Point' tour. I would have liked to hike it, but time wasn't on my side. The tour guide Jane ave a fascinating account of park statistics, facts, stories about nature and history. Once we were up at Glacier Point the views were just awe-inspiring! Simply stunning and there really are no words to describe it.
My Impressions of the Services
There are many long and short hikes that can be done and I would recommend planning your time well. If you don't have your own transport then I would add at least 20 minutes on to either side of an activity to account for transport.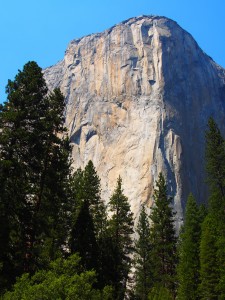 Despite having a full day and two half days I didn't get to see much of the park or do much hiking. There were two main reasons for this, the first is the transport issue as mentioned above and the second is related to information.
I found it quite challenging to find information about the hikes, where to go, how long each would take, and how to access it. Once you did find a hike you wanted to do it was hard to physically find due to poor signage, then at times the information was contradictory eg. 1.8miles to the lodge, and after walking 30 mins you cross another sign saying 2 miles to the lodge.
I also found many of the staff member around the park to be quite rude and uninterested in helping.
I saw many people cycling around the park and if I had more time it's certainly something I would do as it would be a lovely way to see the park. I'm not sure if locks are provided when you rent a bike, but I would expect so.

Yosemite 'Tour'
To see the park I booked a 3 day 'tour' with Extranomical Adventures. It wasn't much of a tour as such, more it provided the transport and accommodation. You could probably get a better deal by organising it yourself rather than booking a package like this.
On the way in to the park we stopped at the Giant Sequoia Trees for a quick one hour hike… and I mean quick! If you weren't walking at a fast clip, there's no way you could get to the trees. The trees tower over you, the sunlight filters through the leaves and there is the rich smell of the earthy forest. It was incredibly refreshing.
A second stop was made at Tunnel View, which provides a fantastic view looking down through the valley. You get magnificent views of El Capitan and Half Dome from here.
Once in the Yosemite Valley you were left to your own devices until pickup time. For the day trippers, that's only about 2 hours in the park, for over-nighters it means 24 or 48 hours dependent on the length of your stay.
On the return trip there were a few stops for photos, including a stop near the base of El Capitan, which was great.
Accommodation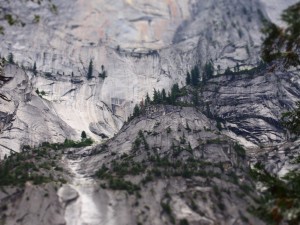 From the accommodation options on offer from Extranomical, I picked the cheapest option which was a dorm room at Yosemite Bug Hostel. The hostel was pretty nice and I absolutely can't fault it. One thing you need to be aware of, that I wasn't, is that it's just over an hour by bus (YARTS bus) from the Yosemite Lodge. A return trip costs $12. From the bus stop to the Bug Lodge is a steep uphill hike of at least 500 metres (the website indicates it's only 200 metres, but when I was carrying a pack it felt like miles!!). If you are carrying luggage, then this is quite a tough walk!
Because Bug is so far out, you get stuck with your luggage on the day of arrival and day of departure. Thankfully you can store your luggage for free at the Yosemite Lodge. Be aware that the service is actually for people staying at the lodge, the service is very slow and the staff are not particularly friendly, but they will store the luggage.
Suggestions for visiting Yosemite
Do you research and plan ahead!!
Plan well in advance, choose your time frame and plan activities that will work within that. My biggest piece of advice would be to have your own transport. In summer the roads are clogged and parking is a nightmare, but at least you can access all the different parts of the park without too much hassle.
There are free shuttles that transport you around the park, but they don't go to all areas and it is a real challenge to figure out any other shuttles, though I believe they do exist.
If you want to hike Half Dome, make sure you secure a permit in advance.
Honestly, if I had done more research in advance, I believe that my experience at Yosemite would have been better; I would have done more and it would have been more enjoyable . I still enjoyed what I saw and what I did, but I certainly experienced many frustrations too.