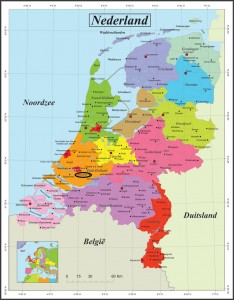 Something I have made no secret of, is the fact that I am dual citizen Dutch-Australian. My immediate family lives in Australia, but the remainder of my family lives in a small town in The Netherlands, called Sliedrecht. It is in the province of South Holland.
I find that when I visit the family I tend to stop blogging, because it is home to me. I have visited every 3 years since I was 3 months old and I don't really see it as one of my adventures. However thinking about it, there's no reason why I shouldn't blog about it because it's just as beautiful, interesting and history-rich as any other place I visit.
So, in addition to standard  home life, I have done a bit of sightseeing in my first week here. My cousin Roel and I made a day trip to The Hague, I visited the windmills of Kinderdijk and I went to a food truck festival in Dordrecht with a cousin and her family.
The Hague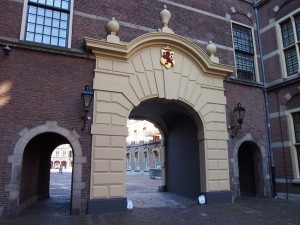 The Hague (Den Haag) is in South Holland on the west coast of the country. It is the political capital of the nation, it's where the government, the parliament and various homes of royal family members can be found. It is also where most foreign embassies can be found (I have personal experience with the Australian embassy, as a 16 year old I only had a Dutch passport and left Australia after my re-entry permit had expired. So I had to make a quick trip to the Aussie embassy to get a new permit so I could return home).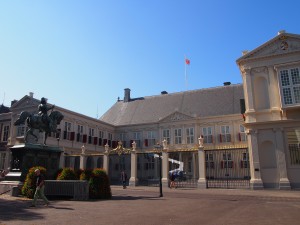 The Hague isn't a city where I have spent much time, but it is a pretty cool place to visit. The city center has some fantastic architecture, some very important and historical buildings and a lovely atmosphere. An interesting art gallery in the city center that is worth visiting is Panorama Mesdag. The gallery was created simply to house the enormous 14m by 40m cylindrical panorama painting. Even for someone who isn't into art, the idea of this massive cylindrical panorama is really cool, as a 16 year old at my last visit I can assure you I didn't appreciate it as much as it is worthy of. Entry costs 10 euros.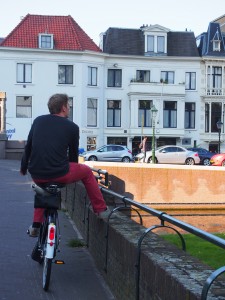 Nearby The Hague is a place called Madurodam where much of the Netherlands has been re-created in miniatures. I used to love going as a kid, but haven't returned since I was 18. Entry costs 13,50 euros. If you have never been to Madurodam, then I highly recommend it, it provides a fantastic insight into the country, the culture and the history.
Also, just a 2km walk/cycle from the city center is one of The Netherlands' more famous beaches, Scheveningen. When you tease people about trying to pronounce crazy words from a different language, we use this beaches name. In my recent visit to The Hague, we had planned to cycle to Scheveningen, but ran out of time.
With some of those facts aside, my cousin Roel and I made a half day visit to The Hague. I really enjoyed wandering around the old city, stopping for coffee and simply enjoying the atmosphere. The contrast of old and new architecture is thoroughly fascinating. Mostly you see old buildings and new buildings, but every now and then you see old and new combined in one. The old government buildings are simply gorgeous and it's almost worth visiting just to see them. The city has a really good vibe, I'm surely I only saw the tiniest portion of what it has to offer. I would highly recommend a visit if you are in the country.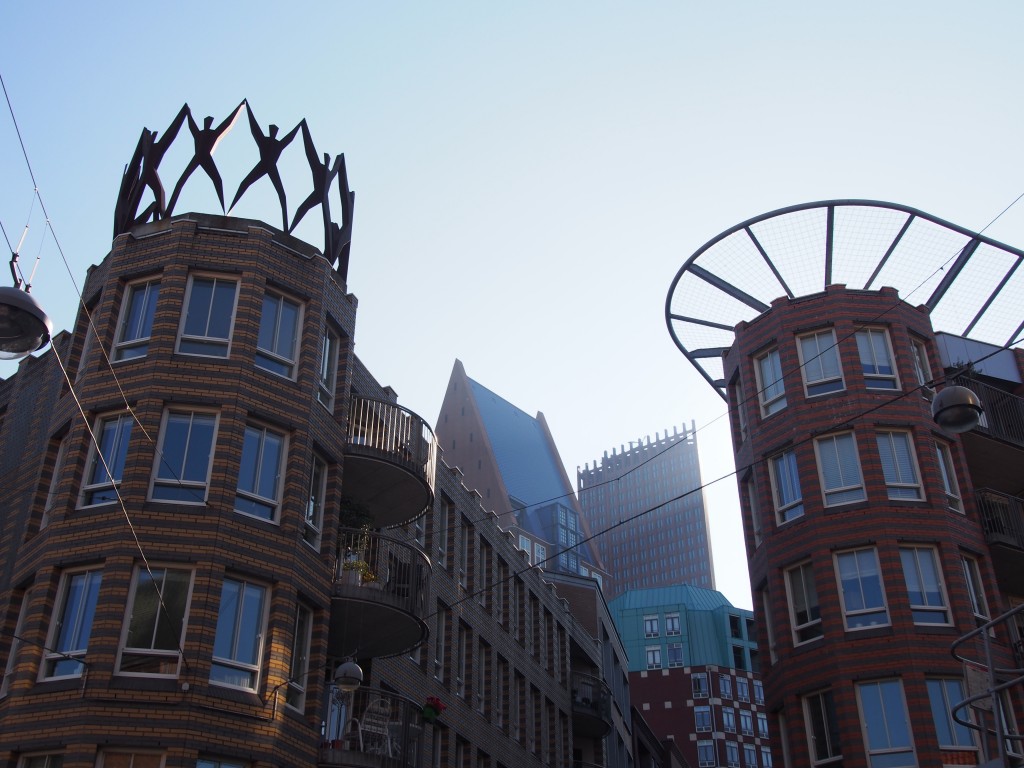 Kinderdijk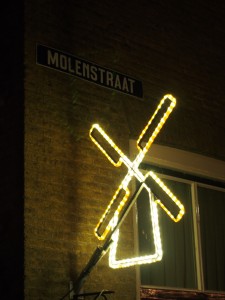 Kinderdijk is the name of a town several kilometres up the highway from Sliedrecht. With the use of my auntie's car with built-in GPS it took about 15 minutes to drive there.
Kinderdijk is a UNESCO World Heritage listed site that is well known for the windmills. The area has 19 windmills dating from the 1500s. The windmills were originally created to control the water level in the region, which is now done by diesel pumps. One of the windmills is open to the public as a museum, but the remaining ones can only be viewed from outside.
The area is a beautiful spot to go for a stroll or cycle, you could probably even take a picnic lunch. I have been many times, but my most recent visit was when the windmills were lit up with flood lights at night time, which happens every year in the second week of September. I have seen many windmills in my life, but the night time perspective was simply stunning. For the event, entry was free, but during the day the entry fee is 7,50 euros.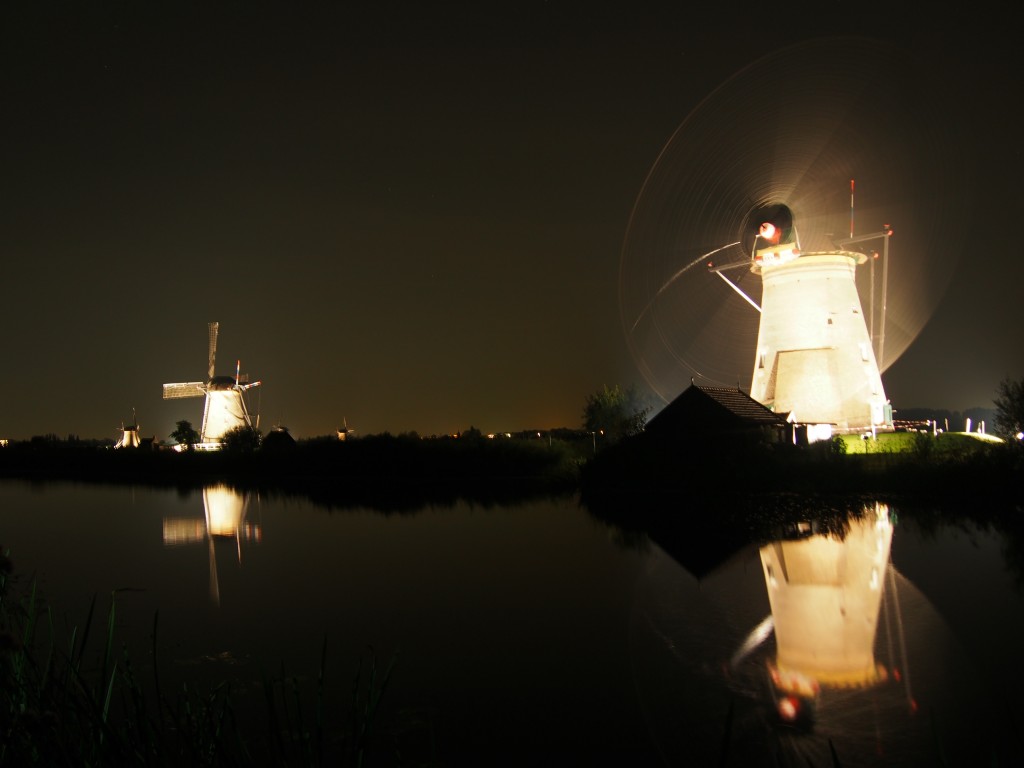 Food Truck Festival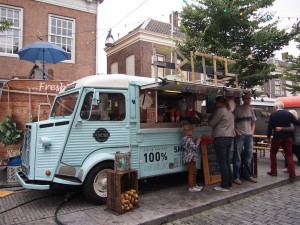 Dordrecht (often referred to as Dordt) is another town in the South Holland Province, the town where I lived and worked when in both my gap years. It's a few kilometres from my home town of Sliedrecht, but is a slightly bigger town.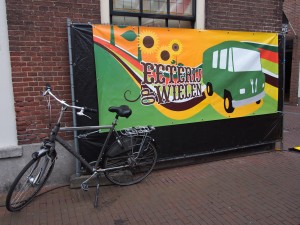 On September 12th I went to Dordt with a cousin and her family to a Food Truck Festival called Eterij op Wielen (Food on wheels). While the weather was overcast and drizzly which possibly affected the number of people visiting, it was still a fantastic and pleasant afternoon.
We shared some foods between the three adults: poffertjes (tiny dutch pancakes), pulled pork rolls, pulled chicken wraps, vegetarian pasta, hamburgers and of course a selection of wine. A fantastic afternoon/evening out!