Hollandse Biesbosch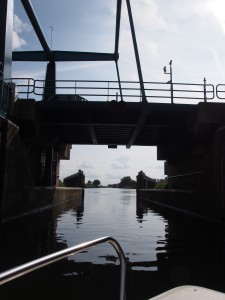 The Hollandse Biesbosch is a national park and large freshwater tidal area. It is kind of like a forest but with loads of meadows and canals. It's just across the river from where my family lives in Sliedrecht. I made two visits to the biesbosch.
The first visit was by boat with some of my cousins, Rob, Roel and Irene. We entered the biesbosch area by passing through a lock. then the boys navigated us through some of the canal systems, being sure to point out where my dad used to take them camping when they were little. On our way out of the area we stopped at a canal-side pub for a drink and a snack.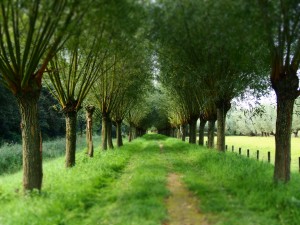 My second visit to the biesbosch was with my aunt, Marjan. We took our bikes on the waterbus to cross from Sliedrecht to the Biesbosch. We had intended to go and visit the Grindmuseumpad which is a 6 kilometer walk through a specific section of the biesbosch. It was an area where my dad used to work. Unfortunately, that area is closed one day of the week, and that happened to be the day we were there. So instead we walked another route, enjoying the fresh air, warm weather and the country side. After our stroll and photo taking excursion, we cycled back to Sliedrecht over the railway bridge and then along the dijk. Despite not getting to see the Grindmuseumpad, we still had a fabulous afternoon.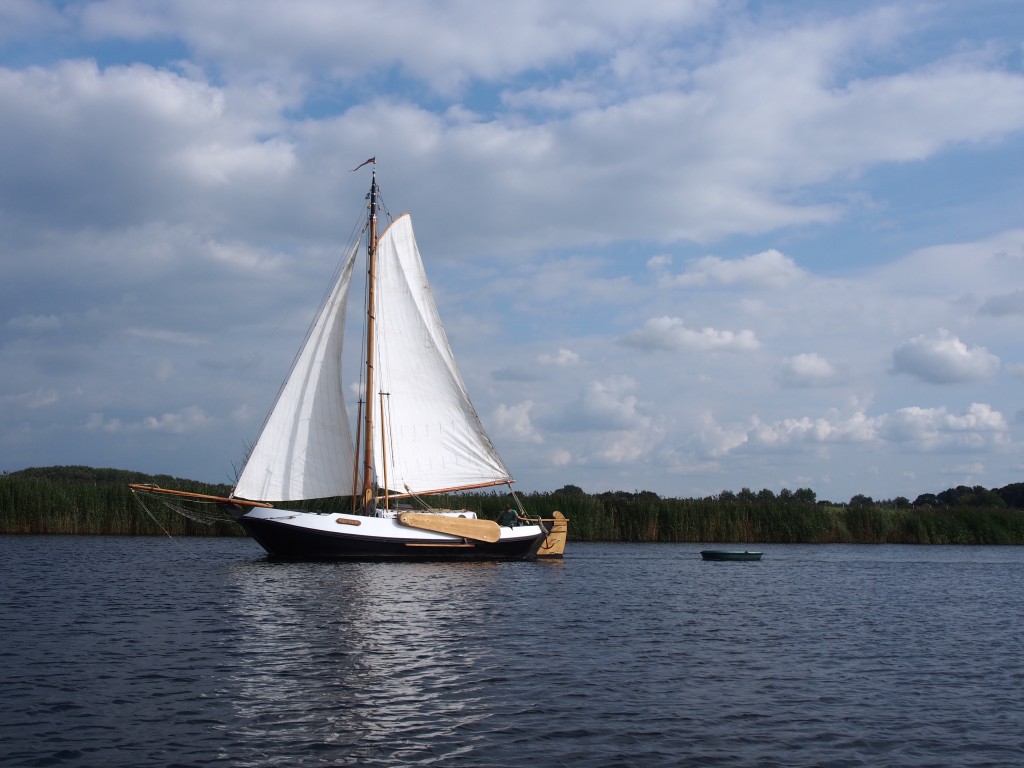 Utrecht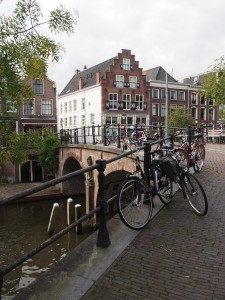 Utrecht is a very popular city in the province of Utrecht, an hour north-east by train from Sliedrecht. It is a beautiful old city famous for the canals, most of which have two tiers, so you can actually sit by the water and have a coffee or head up to the higher level for some shopping.
Utrecht is often referred to as being a student city, though I am not sure I saw much evidence of this. I was headed to Utrecht for a conference, but managed a half day of sightseeing prior to the conference starting.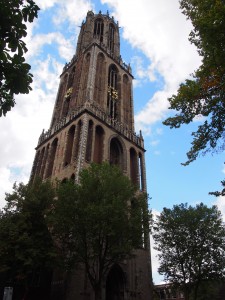 I had a great time just wandering along all the cobblestone streets. The two main sights I visited were the Dom Church and the Dom Tower. Originally they were one building but due to a major earthquake the section joining the two parts was destroyed and they are now two separate entities. They are both gorgeous, but my favourite by far was the tower. Entry to the church is by donation and you can come and go as you please. Entry to the tower is by guided tour only. Be sure to turn up within a reasonable time frame as it is a very popular tour and is often booked out. The cost was 9 euros, and absolutely worth the money!