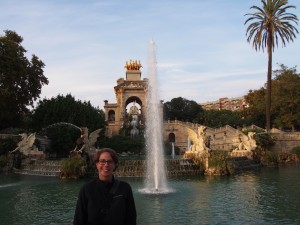 Barcelona is a phenomenal city, one of my favourite cities in the world. So you might be expecting a big post all about how I explored every inch of Barcelona, but I will explain why that's not what you will be getting.
After travelling non-stop for a chunk of time, I got to Barcelona quite tired. Having booked an airbnb apartment, I needed some time out and also time to recover from my flu. In addition to this, I went to Barcelona for a conference so I used my time to do a bit of pre-conference study, as well as attend a workshop and the conference. The third reason, which is not really a reason (it's more a reason for the lack of guilt I felt in not exploring the city) is that I have visited twice already, because it's a city I absolutely adore.
Barcelona Highlights
Reflecting back on previous visits, my list of highlights is (I warn you,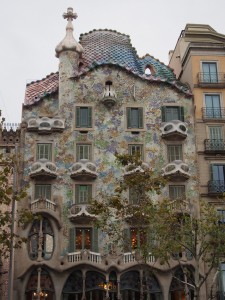 I am a HUGE fan of the Gaudi architecture):
La Sagrada Familia (Gaudi)
Casa Batlló (Gaudi)
La Pedrera (Casa Mila) (Gaudi)
Park Güell (Gaudi)
Palau Güell (Gaudi)
Mercat La Boqueria (just off Las Ramblas, which by the way is also worth a wander down, but keep your hand on your bag!)
Passeig de Gracia (for a spot of shopping)
Also, as usual I highly recommend a free walking tour
A cooking class is also a fabulous idea!
This Barcelona Experience
I went to a web developers conference (Smashing Conference) which was held at the most phenomenal and prestigious location: Palau de la Música Catalana. It was designed by Lluís Domènech i Montaner and built between 1905 – 1908. The building has so much amazing sculpture and mosaic tile work both inside and outside the building. The stained glass windows, particularly the ceiling, are indescribably stunning. It was such a privilege to be able to spend two full days in such an amazing place – with the added bonus of learning stuff while I was there.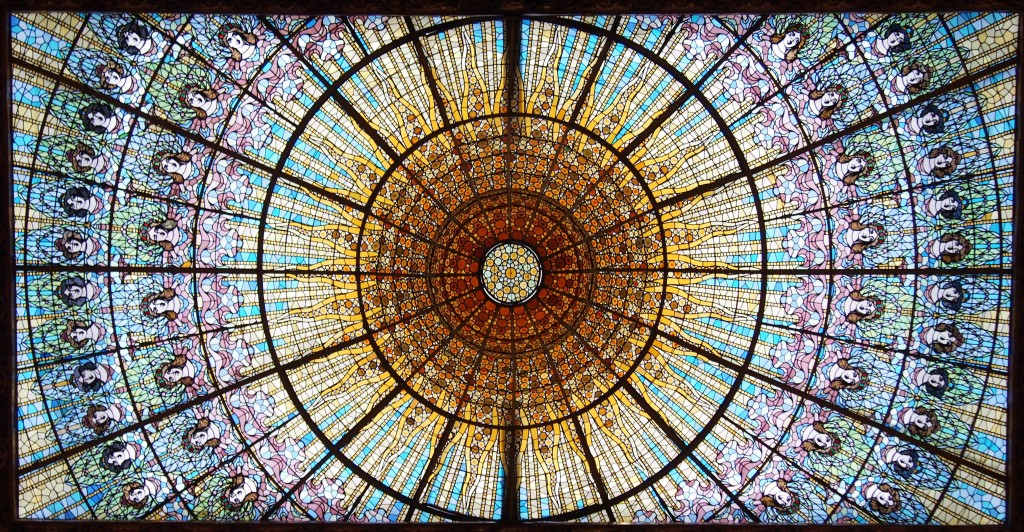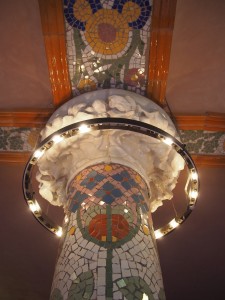 At the conclusion of the conference they organised a typographic photo walk of the city, which sounded fantastic to me – and at least one hundred other conference attendees. With the popularity of the activity, I was unable to hear or even see what the guide was talking about, so I wandered off after about 30 minutes.
Other than the conference I mostly hung out in my apartment, caught up on sleep, laundry and other bits and pieces. From time to time I went on a wander of the city, absorbing the atmosphere and taking the occasional photo of something pretty (I tell you – there's pretty things everywhere you look in this city!)
So after a week in Barcelona I have fed my brain and my soul, and am energised for the next leg of the journey…Morocco!!!