Based on people's recommendations of what to see and do, I booking into a full day tour headed towards the Northern Coast of Israel. We stopped by Caeserea, Haifa, Rosh Hanikra and Akre, the tour cost US$114 departing from Jerusalem. (It's US$103 if you depart from Tel Aviv)
The tour guide Avishay was a really funny and enthusiastic tour guide who brought the tour and the history to life.
Caeserea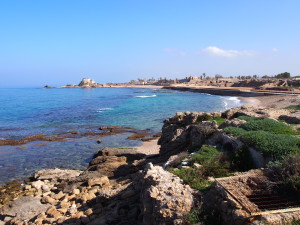 Caeserea built in 20BCE by King Herod who wanted a deep, safe port with a man made breakwater. It became a beautiful and very successful port. As with most beautiful and successful places in history, it was conquered, destroyed and rebuilt numerous times. Modern Caeserea was revived by Edward Benjamin de Rothschild.
Haifa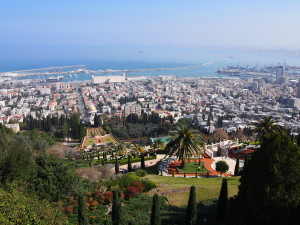 The coastal town of Haifa is a major seaport for Israel. Haifa is the third largest city in Israel and where most industry offices can be found.
The reason most people go to Haifa is to see the Baha'i Gardens. They extend up the side of Mount Carmel and are absolutely gorgeous. The Baha'i faith has strong beliefs in equality and communication. The only other things I know about the Baha'i is that they create absolutely beautiful buildings and gardens.
Unfortunately they were not open when I visited, but the view from the top looking down over the perfectly manicured terraces was stunning.
Rosh HaNikra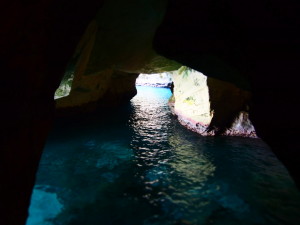 At the North-Western tip of Israel, right at the border to Lebanon are the Rosh HaNikra grottoes.
The grottoes were formed over time, with cracks in the rocks being created through earthquakes. The cracks were expanded through rainwater seeping down them, compounded by the relentless crashing of waves. The grottoes extend for 200 metres and are beautiful to see.
They are accessed by the world's steepest cable car ride, and the view from the cable car is fantastic.
Akre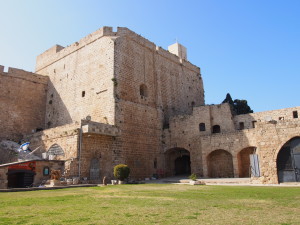 The city of Akre is across the bay from Haifa. It is here that you can find a perfectly preserved crusader city. You can explore the knights hall, the prisoners hall, refectory, tunnels and more.
The buildings are in fantastic condition. In the outer region of the citadel people still live and work. It's a great spot to explore!